In November of 2017, I met Kyler and Michaela for the first time through doing their engagement session in Chicago.

Since I went to high school near Chicago, I always enjoy an opportunity to travel to the city for engagement shoots or a wedding. Portilo's, deep dish, Garrett's popcorn, and my personal favorite, chicken fingers in the Village Tavern in Schaumburg. And other things besides food. But who cares about those?


We arrived at Michaela's apartment so shoot her getting ready photos and the details. Michaela and her nine bridesmaids were so much fun and so easy to work with! Michael's dress had a vintage vibe but was also very elegant. The sleeves and neckline were covered in a sheer lace, as were the cutouts at the waist that gave the dress a little edge. Completely covered in intricate beading, the dress as classy, fun, and sweet as the bride herself.
Sophia Bella Bridal (www.sophiabellabridal.com) did an amazing job for the make-up and hair!
You know it's going to be a good day when it starts with a little mimosa and a lot of laughter.

After some fun group shots, Michaela stepped into her dress with the help of her mother. For the mother of the bride, I don't know if there's a more emotional moment on a wedding day than when the hands that cradled a baby girl find themselves buttoning a bride into her wedding dress.
Next we moved on to the guys getting ready at the Hotel Arista. Kyler, a hockey player/lawyer, gathered quite a crowd for his groomsmen.
Kyler could not hold back his tears when he opened a handwritten letter and gift from Michaela. The gift was a scrapbook of pictures and tickets from sporting events, concerts, and other moments the two have shared on their journey towards marriage. I guess somehow Michaela knew from the beginning that Kyler was the man she wanted to spend the rest of her life with.
Kyler and Michaela's first look location was Oakhurst Forest Preserve in Aurora, IL. In the middle of the preserve is a hill overlooking a picturesque lake. Beneath the shade of a tree at the top of the hill, Kyler and Michaela shared their first look. I do my best to stay out of the bride and groom's way as much as possible during this time. It is one of the most intimate moments in the wedding, and it is important to capture those moments. So finding the balance between not being distracting and capturing the moment is key.
You are probably dead inside if this picture doesn't make you believe in love all over again. At the end of the day, pictures like these make me want to believe that some things in life are worth waiting for a long, long time.
After the first look, we travelled to the ceremony venue, Company 251. Rustic white bricks formed the interior walls, and the open concept and large windows gave the venue a clean and bright feeling. We took full advantage of the staircase outside the venue for wedding party pictures, and the brown brick walls made for a simple but classic backdrop.
The fourth floor of the building had a different feeling than the ceremony floor, so we gathered up there for more group pictures. While I love capturing pictures outside, it's also fun getting creative with indoor spaces, and this rustic rooms with exposed ceilings and wooden beams didn't disappoint. We also used this location to capture more pictures of the bride and groom.
The bricks were worn down and the floors were dust; in the end, though, it's about finding happiness from simple things and places. If you can't find it in ordinary places, you won't find it at the Great Gatsby party, you won't find it on the top of the corporate ladder, and you won't find it in a brand new fancy car. And that's what storytellers do. We find extraordinary happiness from ordinary things.
While we were waiting for the guests to arrive, we had time to shoot some bridal portraits at the ceremony venue. Sometimes the best shots aren't anything you could plan or imagine ahead of time. Why would anyone be standing on a windowsill? The question for a photographer is, "Why not?"
Throughout the entire wedding day, Michaela's bridesmaids were so helpful and supportive. This support shows how amazing of a sister and friend Michaela has been to all of them.
Guests began to arrive, and the ceremony began.
It didn't matter to Kyler that he'd already seen the bride in her white dress; watching Michaela walk down the aisle was just as emotional as their first look under the tree.


And just like that, they are husband and wife!
The reception had one of the prettiest setups I've ever seen. Wine bottles, greenery, and white linens set the mood for an elegant reception.
Family and wedding party members entered the reception and welcomed in the bride and groom. Kyler and Michaela went straight to the cake cutting.
What I admire about Michaela is that despite the 90 degree heat and complicated wedding itinerary she never lost her smile. And isn't it beautiful?
The toasts began after dinner was served. The father of the bride, maid of honor, and best man all shared their love and well wishes for the bride and groom. Each of their stories explained why more than 200 people had come together that day to celebrate Kyler and Michaela's wedding, and it was my privilege to witness and capture this amazing couple's wedding.
The program moved on to the first dance.
If you find someone who looks at you like this and makes you laugh like this, you have probably done something right in your life.



Afterwards Kyler's mom joined the dance, and Mr. Powelll stepped in to dance with Michaela while the song "Brown-eyed Girl" played. Then the dance floor opened up for everyone.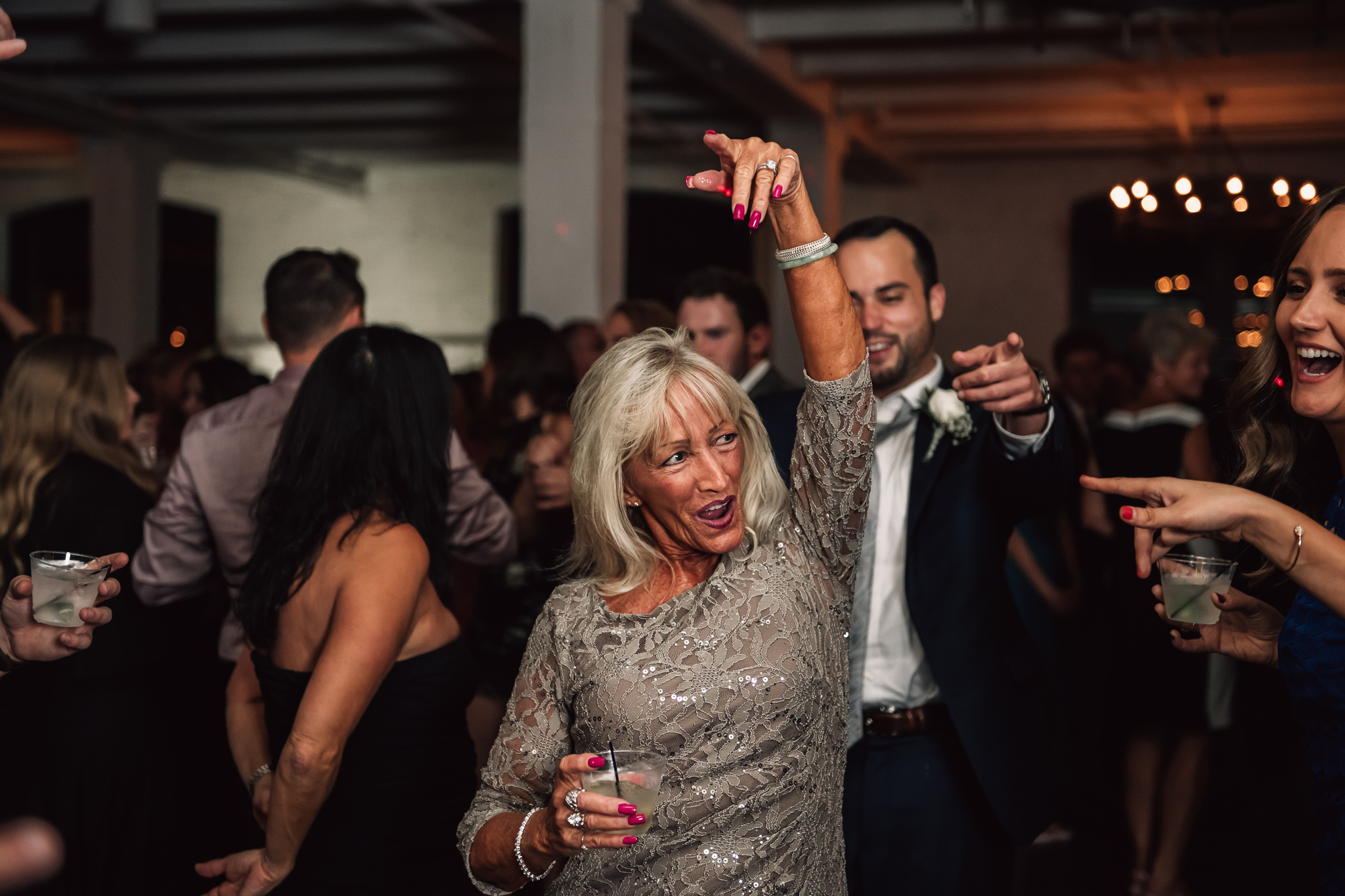 Kyler and Michaela's wedding had everything: great food, great people, and a great party. My favorite moment of the day, though, occurred during the ceremony.
Towards the end of the ceremony, Kyler and Michaela washed one another's feet. John 13 tells the story of Jesus washing the feet of the disciples, and he says, "Now that I, your Lord and Teacher, have washed your feet, you also should wash one another's feet. I have set you an example that you should do as I have done for you."
Washing each other's feet was a representation of this passage. I've learned a lot from shooting many weddings. And the most important lesson is not how to take a great picture under a harsh lighting, but how to serve, how to give, and how to love just like Christ has loved and served us.